Imagine that you are a seller from a small town and receive the proposal to exhibit your products in a large and famous store in the largest mall in the capital. If the taxes fit in your pocket, you wouldn't miss this opportunity, would you? Then, learn now how to sell at Amazon!
After all, selling on Amazon's website is very similar to the previous example. The difference is that the proportion is much higher, since, through the internet, consumers from all over the country can be interested in your merchandise!
Do you think that advertising on a platform with worldwide reach can be the solution to increase your sales? So be sure to read this article until the end, because we've prepared a detailed step-by-step for you to learn how to sell on Amazon and learn all the benefits of this marketplace.
The benefits of having a giant as an ally
Before your business takes the first steps to advertise in a new sales channel, it is important to understand how it works and, above all, what you will gain from this investment.
Amazon, which has more than 20 years of international history, arrived in Brazil in 2012. Initially selling digital books, it advanced to physical books and electronic products. In 2017, it began to allow small and medium sellers to advertise on its platform, causing a turnaround in Brazilian retail.
Shares of large companies, such as Mercado Livre, B2W and Magazine Luíza suffered a great impact, such was the market strength of the North American.
Pros and cons
So, for starters, know that you'll have a giant by your side. This brings pros and cons, like everything that involves sales. At the same time that your company will gain legitimacy by selling in a renowned transnational, it will automatically be competing with countless other retailers.
Many internet users will be able to find and know your brand through the platform, and this is one more benefit of advertising there. In addition, you will pay the lowest commission rate on the market, which is a great incentive for those who are starting in online sales and want to maximize profits.
The step by step to sell at Amazon
Now that you've met a little more of the world's largest retailer, how about not wasting your time and creating your own sales account? We define below the main steps for your process, from registration to receipt. Read on and you'll see how simple it is to sell at Amazon.
Choose a plan and create your account
Start by accessing the Amazon website and look for the area called "Sell on Amazon. For ease of use, just click here.
Before registering as a seller, choose between the Individual Plan and the Professional Plan. The first one charges a fee of R$ 2.00 for each product sold and the professional has a fixed charge of R$ 19.90 monthly, regardless of the value sold.
Therefore, if you intend to sell more than 10 products per month, the most indicated is to start with the Professional Plan. In addition to these fees, the platform discounts 10% commission on each item that is sold in your store.
To create your registration, you need to have at hand:
your company name and address;
phone number or cell phone number;
credit card;
CPF or CNPJ.
Enter the requested data and that's it! Your registration will be complete. Now, just set up your store.
Manage your catalog
When you finish the main part of the registration, the panel of your store will open so you can add the products that will be sold and the prices of each. This is also where you will be able to track your orders, shipments and receipts.
In the top menu, click on Catalog > Add products. You can use a search tool to identify products similar to what you will add. If your item is not already in the Amazon catalog, click "Create a new offer.
You may be wondering what you can sell on Amazon. Be aware that the marketplace has very broad categories. Between them: Camera, Home and Kitchen, Mobile Phones, Computers, Electronics, Tools and Building Materials, Games, Books, Fashion and Stationery and Office.
Add all the products, choosing the best photos of each one and giving as much detail as possible to your buyers.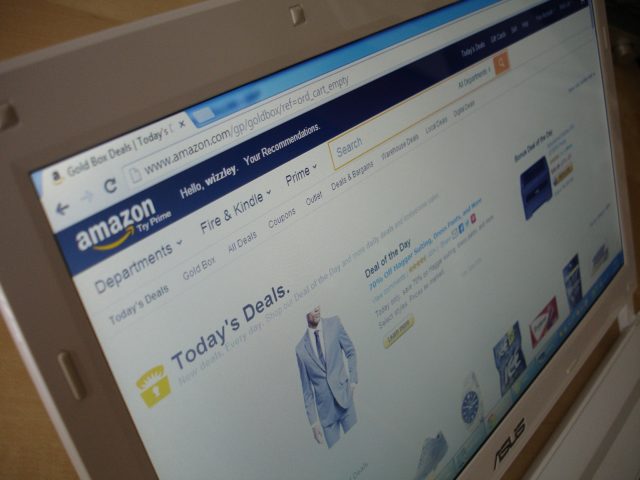 Use the integration of your online store
For those who already have a virtual store ready, selling at Amazon is even easier. With the integration system, you'll be able to import your catalog into the Amazon marketplace, eliminating the need to re-register all your store's items on a new platform.
In addition, anyone using an integrated e-shop can manage sales across multiple marketplaces from one place. Simpler, isn't it?
Track sales and shipments
The "Orders" tab will allow you to track sales. For each product you order, you must confirm with Amazon the shipping time within 30 days for it not to be cancelled.
When you confirm shipping, you will need to provide the date and means by which the product will be shipped, plus the tracking number.
But what about freight rates? These are set in the Settings tab > Shipping Settings. It is the seller who stipulates the shipping model, which can be by the weight of the item or the price range. Fees may also vary depending on the buyer's region or delivery service.
Are you enjoying learning how to sell at Amazon? Now let's go to the best part: payment.
Visit https://projectfba.com/helium-10-review-discount-coupon-code/ for more details!