Adventures in Tokyo Best Tips
Sometimes, places are exactly the way you imagined them to be, and at the same time different – and completely different. That's exactly what I experienced in and with Tokyo. I had the idea that this city was loud, colorful, chaotic and pretty crazy.
But on my first walk through the streets of Tokyo the city showed itself from a completely different side: quiet, clean and – what I had least expected – there were more bicycles than cars. The sun was shining, it was a pleasant 23 degrees and the air was really fresh. And best of all: after only 10 minutes on foot we happened to pass a cool speciality coffee shop.
So I really liked Tokyo right away and in the week we spent in the city, it catapulted itself high into the list of my absolute favourite big cities and now ranks next to Cape Town, Melbourne, Barcelona, New York and Hong Kong on one of the top places.
In this detailed article about the capital of Japan, I'll tell you what's cool to experience here, where to get the best ramen, the tastiest Japanese schnitzel and really good coffee, how to get from A to B by metro and which Tokyo sights you really shouldn't miss!
By the way: For your city trip to Tokyo you don't have to apply for a visa in advance, because you get it when you enter Japan and it's not only free of charge, but also valid for 90 days – pretty handy!
Big City Adventure Tokyo
Things to know about Tokyo in advance
Tokyo, with its 9.5 million inhabitants, is really a giant city and is located on Honshū, Japan's main island. More precisely, Tokyo is located in the Kantō level and is also surrounded by four other megacities. Together with the cities of Saitama, Chiba, Yokohama and Kawasaki, Tokyo forms the Tokyo Metropolitan Region, the largest metropolitan area in the world with almost 40 million inhabitants!
Tokyo is the quietest megacity in the world
Yet it doesn't even feel like you're surrounded by so many people in the middle of Tokyo. Tokyo's main streets are relatively empty, unlike Bangkok, for example, because most cars drive on the express highways above the city. In addition, there are a lot of hybrid cars driving through the city, so the engine noise is lower than in other big cities. But what surprised me the most is that there are a lot of cyclists here when the weather is good.
Tokyo is incredibly clean and yet you won't find any rubbish bins.
The streets themselves are also super clean, similar to Singapore, but without appearing so sterile. You rarely come across rubbish bins and that's because in 1995 all rubbish bins were dismantled after an attack. In addition, the Japanese separate their garbage and not every garbage can has an English translation ready or uses pictures.
Tip: How to find garbage cans in Tokyo and how to dispose of your garbage properly is explained by the wandering woman here!
You can get anywhere with the subway
In the beginning, Tokyo's subway network scares you a little and your first subway ride is a real adventure, but once you get the hang of it, Tokyo's subway is really easy! It's important to know that there are two different operators in Tokyo: the private Tokyo Metro and the urban Toei Subway.
However, the ticket and price system is similar for both and you have to buy your ticket at one of the many underground ticket machines directly at the entrance to the subway. Often there is a huge map with the different subway lines of the operators, but the names of the stations are not always in English and then you have to pay a little. But there are also staff at many stations who speak good English and are happy to help you.
A ticket costs between 1.25 and 2.40 euros
You can usually change the language of the machines to English in the upper right corner. To buy a ticket, you must first look on the map to see which station you want to go to. Each station has a price between 160 and 300 yen. This is the equivalent of between 1.25 and 2.40 euros, which makes subway travel in Tokyo comparatively cheap. You can then choose this price from the vending machine and order two tickets, for example, using the buttons on the left. Then simply pay the indicated amount and your ticket will be spat out!
To get to the actual subway, you have to walk through small control gates, similar to London, where you push the ticket in to your right and take it out further back. Be sure to take the ticket back with you, as you will need it for checking when you get off, but it will disappear in the control gate. If you have made a mistake with the price and bought the wrong ticket or got out too early or too late, there are so-called Fare Adjustment counters where you can easily adjust your ticket price afterwards.
Getting lost is almost impossible
Each subway line not only has its own name, but also its own color, which you can use to orientate yourself. In addition, each station is announced in Japanese and English and simultaneously shown on a digital display. To be literally on the safe side, each station even has its own number, so there's actually no way to get lost.
Discounted day tickets
Since we walked a lot, we only used the regular tickets. However, there are also various day tickets and special offers that are worthwhile if you plan to travel a lot on the subway and visit several Tokyo sights in one day. For example, Tokyo Metro offers a 24-hour ticket for 600 Yen, which allows you to travel unlimited on the Tokyo Metro lines for a whole day. There is also the Common One-day Ticket for 900 Yen, with which you can use the lines of both providers unlimited for 24 hours.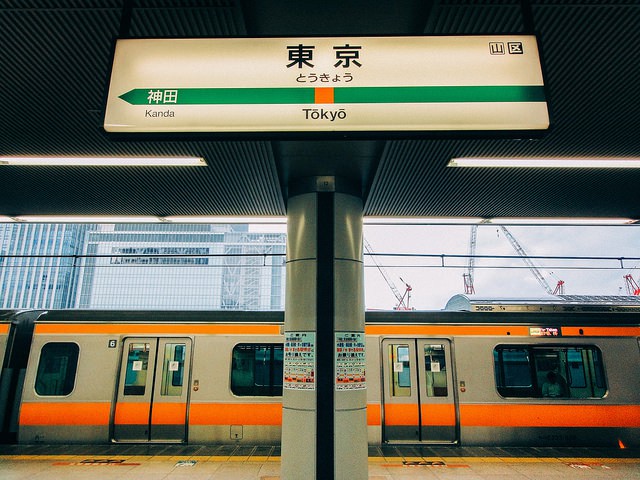 Tip: You can find more information about the different day tickets here.
Cultural Insights: How Japan Ticks
Japan is Japan and not comparable to any other culture. But that's exactly the beauty of travelling: getting to know other cultures, different approaches and perspectives!
Politeness is the be-all and end-all
In  Japan, you won't even notice someone making noise in public unless it's a foreigner. Because in Japan it is a bad habit to "lose face", to get excited or to shout at others. So even if you are in a problematic situation, someone has actually done something wrong and you are suffering from this mistake, stay calm and friendly!
Visit www.selfgrowth.com for more details